About Us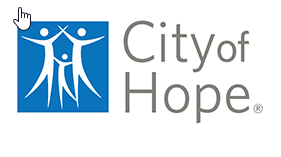 Why Choose City Of Hope
Founded in 1913, City of Hope is a National Cancer Institute-designated comprehensive cancer center and a founding member of the National Comprehensive Cancer Network, making it a national leader in advancing research and treatment protocols.
City of Hope's Hematologic Malignancies Research Institute leads the field as one of the largest and most successful research and treatment centers for hematological malignancies in the world. The institute is a matrix comprised of seven centers, each with a focus on a particular disease or treatment modality. Because the specific diseases can frequently be treated by multiple modalities, there is deliberate cross-pollination between the centers, with most faculty collaborating in research involving two or more centers.
https://www.cityofhope.org/research/hematologic-malignancies-research-institute
City of Hope has been ranked among the nation's "Best Hospitals" in cancer by US News & World Report for over a decade.
For more information, please visit us at cityofhope.org.
Contact Us
City of Hope
1500 E Duarte Rd
Duarte, CA 91010
To make an appointment, call 800-826-4673.
| Access Date | Quiz Result | Score | Actions |
| --- | --- | --- | --- |
Please log in first before proceeding to the Sessions page
LOGIN INFORMATION
Password: LLS22!
Please make sure the password is typed in ALL CAPS and includes the exclamation point. Enter the email address that you used to register for the conference.
Need Help?